Kai Iwi Beach
A popular safe beach for the whole family and all ocean activities, Kai Iwi Beach is 14km west of Whanganui. Patrolled by lifeguards during the summer you can swim, fish, laze in the sun, go for long walks and pick through the driftwood. A well-established motor camp is located in the Mowhānau village, with a children's playground, toilet block and wood-burning BBQs available as well. Book early for your summer holiday, spend a weekend or a day.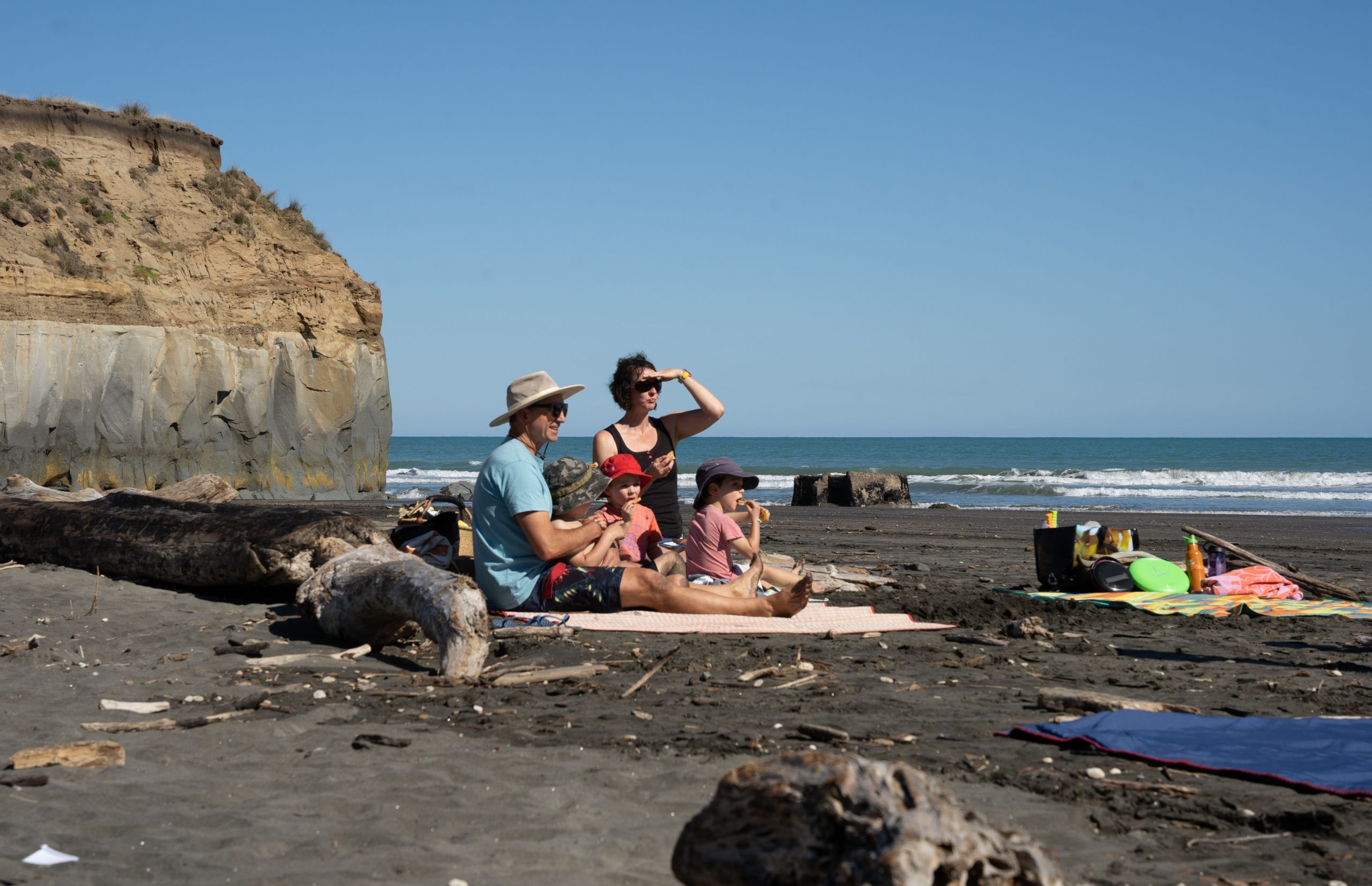 Castlecliff Beach
A short drive from the city, Whanganui's beach suburb has always been popular with residents and visitors. Patrolled swimming, a well-established motor camp, playgrounds and a skate park nearby provide easy access to the beach. A wonderful walk can be had at low tide to the far cliffs. A popular family beach for picnics and plays.
South Beach
South Beach is renowned for its excellent fishing and surfing. A wild and untamed beach, there is a car parking area and a short walk to the beach but for full beach access, a 4X4 is advised. For the adventurers, there are off-road trails up and down the coast to explore. Take care at all times and watch the tides. South Beach is one of the more remote coastal areas to explore in Whanganui.
For the surfers
Our west coast beaches are great for surf enthusiasts of all abilities. A southerly swell provides great conditions at the Whanganui River mouth or across the river at the wilder South Beach. Castlecliff Beach, just north of the river mouth offers three main beach breaks that perform well at high tide and is Whanganui's prime surfing beach.