With an exciting mainstreet Christmas Parade, Carols By Candlelight alongside Rotokawau Virginia Lake and a huge star lighting up Whanganui's Water Tower, Christmas is a great time to be in Whanganui.
Christmas Parade
Saturday 10 December, 2pm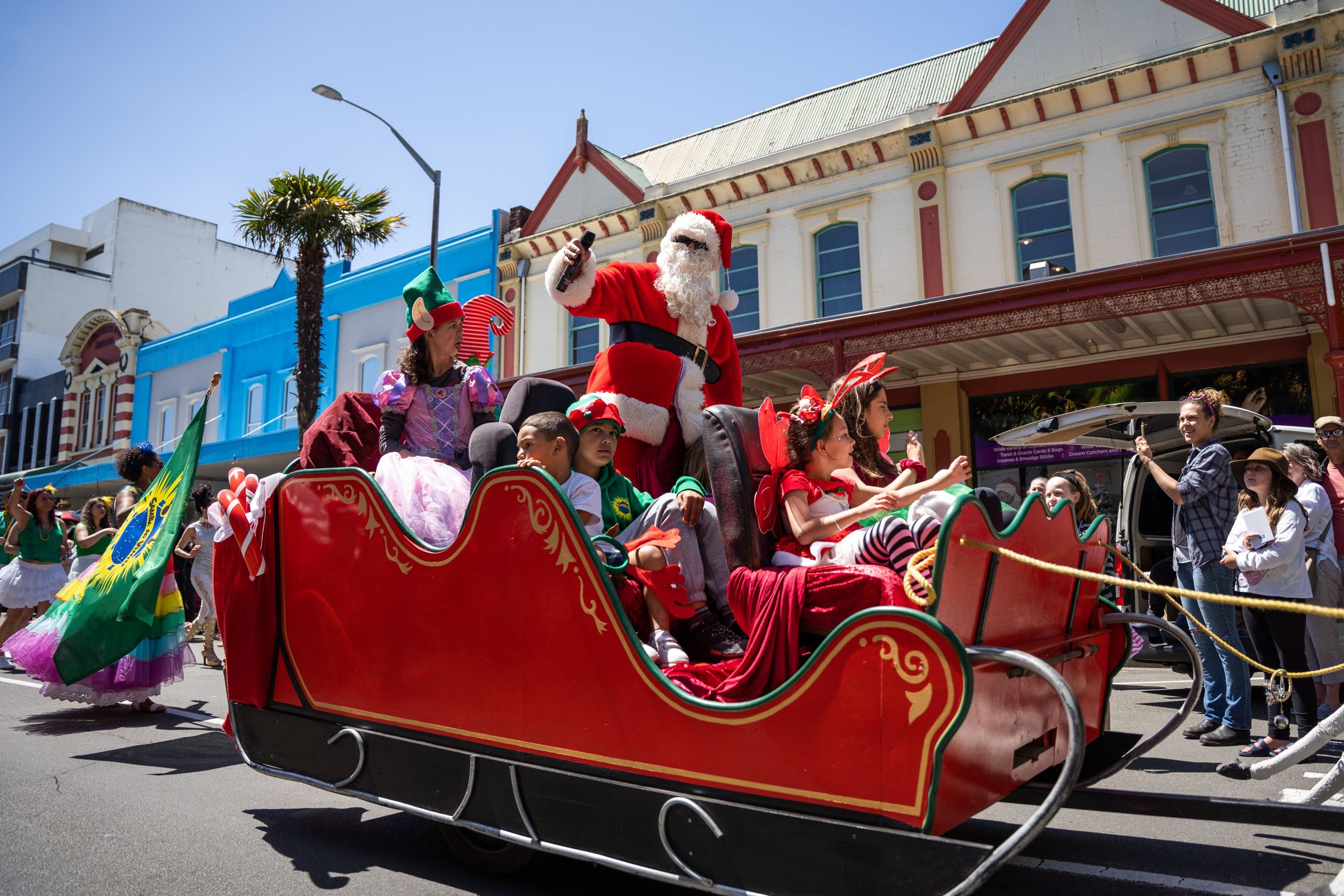 From Star Wars characters to vintage cars to Snoopy and Santa – the Mainstreet Whanganui Christmas Parade has all the family favourites festive or otherwise! The parade is a chance to appreciate the diversity of Whanganui with members from throughout the community participating to share their cultures and festive spirit.
Carols by Candlelight
Sunday 11 December, 7pm

This annual event is a family favourite. A brass band, choir and lead singer make the night extra special while face painting and an appearance by Santa and his elves are highlights for young children. Entry is by gold coin donation. This year's event is at Pākaitore.
Pākaitore/Moutoa Gardens
Sunday, December 11
7pm
Opportunities for family gatherings
Many families choose to have a Christmas barbecue at Bason Botanic Reserve while others enjoy picnics at Kowhai Park. Our warm weather and family-friendly parks and facilities make Whanganui a perfect spot to get together for the festive season and can accommodate families large and small.