This huge riverside park has entertained and delighted children over the decades and is one of the top family attractions in Whanganui. A must for families with young children and a favourite for all. Parents who played there while young bring their children back to experience the same fun they had at Kowhai Park.
A hollow octopus head allows children to climb over the eyes, stand inside and peer out while swings are suspended from the giant tentacles spreading in all directions. The slides are fantastically unconventional as a studded dinosaur back, to the tail of a whale, spiralling inside a clock tower and in an "Old Woman's Shoe" inspired by the old nursery rhyme of the same name.
Sit on a turtle or a toadstool, swing your legs besides Humpty Dumpty on his wall, stop and have a chat with the Three Bears and save Miss Muffett from the spider.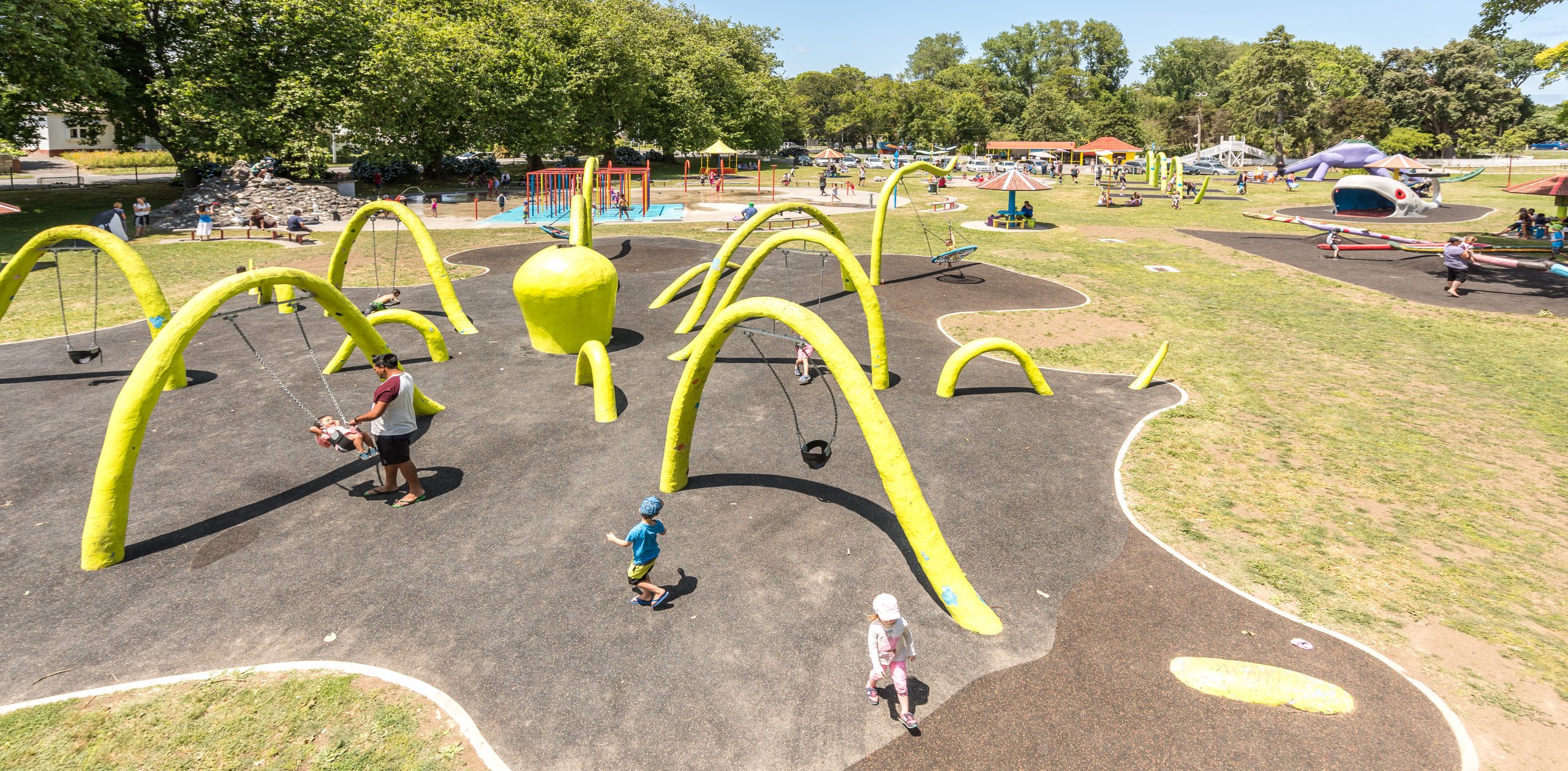 The park's waterplay fountains are a safe delight on a hot day. Don't forget the little merry-go-round and try the rocket ship to the moon or become a pirate on board the big ship. Wiggle through interconnecting tunnels under a concrete mountain or "rock climb" your way to the summit.
A bigger adventure fort is in place, built amongst the trees for climbing, sliding and sailing through the air on a wonderful flying fox. The castle has a moat, towers and a courtyard and even a slide from the top to the bottom. Take a picnic and make a day of it using the tables inside the giant orange pumpkin. You might even meet Fred Flintstone and Barney Rubble!
The Tot Town Railway, operational on weekends, takes you through a tunnel and past moa statues and a skate park beside the Dublin Street Bridge provides young people with a challenge.
The James McGregor Memorial Park is adjacent Kowhai Park and extends further along the river with serene woodland and picnic areas, perfect for a relaxed stroll.
This park contains an arboretum with a collection of trees dating back to 1917. It is a gorgeous riverside park where you can walk among large trees or enjoy the tranquility of sitting at the picnic tables.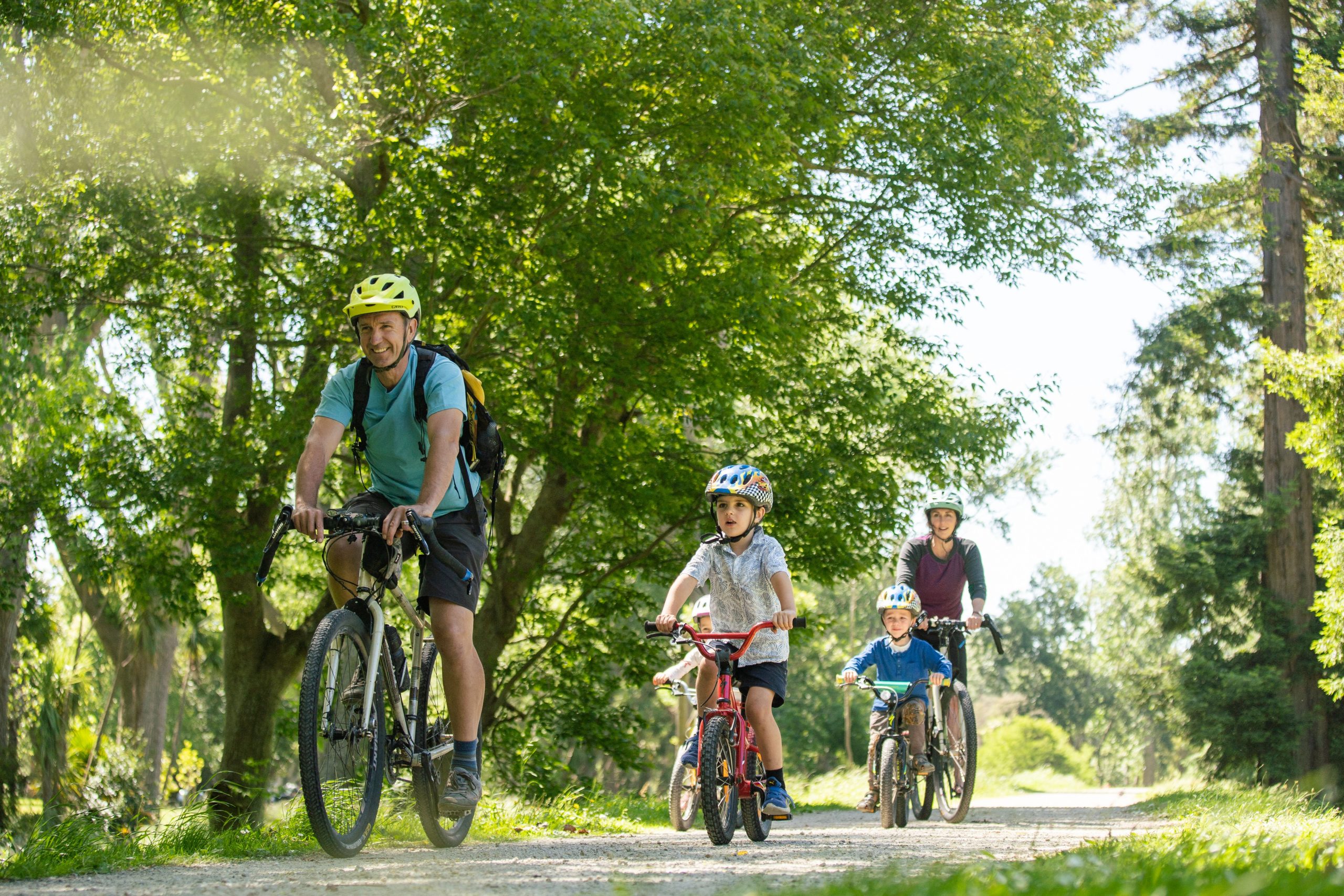 As you walk around the park, you can use your smartphone to access the park's website with a photograph and information for each tree. This is great way to increase your knowledge of native and exotic trees. A numbering system running from north to south in the park makes locating trees easy.
At the other end of Kowhai Park is Riverland Family Park, which has mini golf, go-carts and a bungy trampoline.