Mud Ducks
A humming café just minutes from Whanganui's CBD, Mud Ducks offers delicious food with a river view. You can call into i-SITE Whanganui Visitor Centre then settle next door for a Mud Ducks brunch in the sun, or a cosy indoors treat, while you prepare for the day's activities.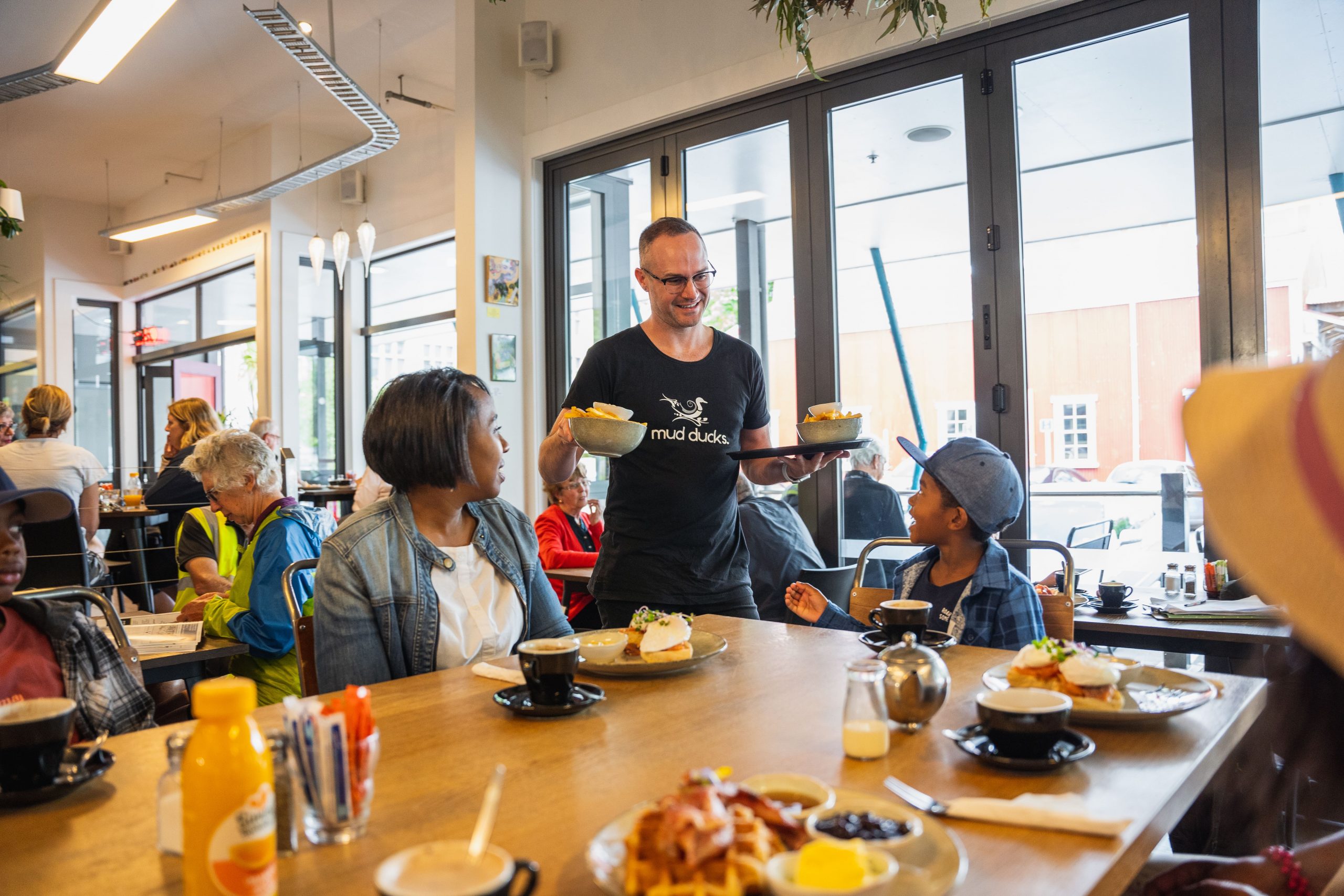 High-Kut Bistro
With locally sourced produce and a focus on top-quality ingredients, this in-demand bistro offers an experience for the discerning customer. With seating for up to 30 guests, High-Kut concentrates on quality instead of quantity. Chef Kelvin Huang loves steak and makes sure his menu reflects his love of delicious, exceptional food.
Gracias Tex-Mex
Gracias is a casual restaurant serving Mexican food with a Texan twist. On the corner of Victoria Ave and Taupō Quay, Gracias offers indoor and outdoor dining as well as takeaway services for pick-up or delivery.
Honest Kitchen
At Honest Kitchen, they are passionate about food and know that their customers are too. Honest Kitchen makes fresh and healthy food with a focus on local and seasonal produce. Honest Kitchen has hassle-free takeaway options and delicious ready-to-eat meals.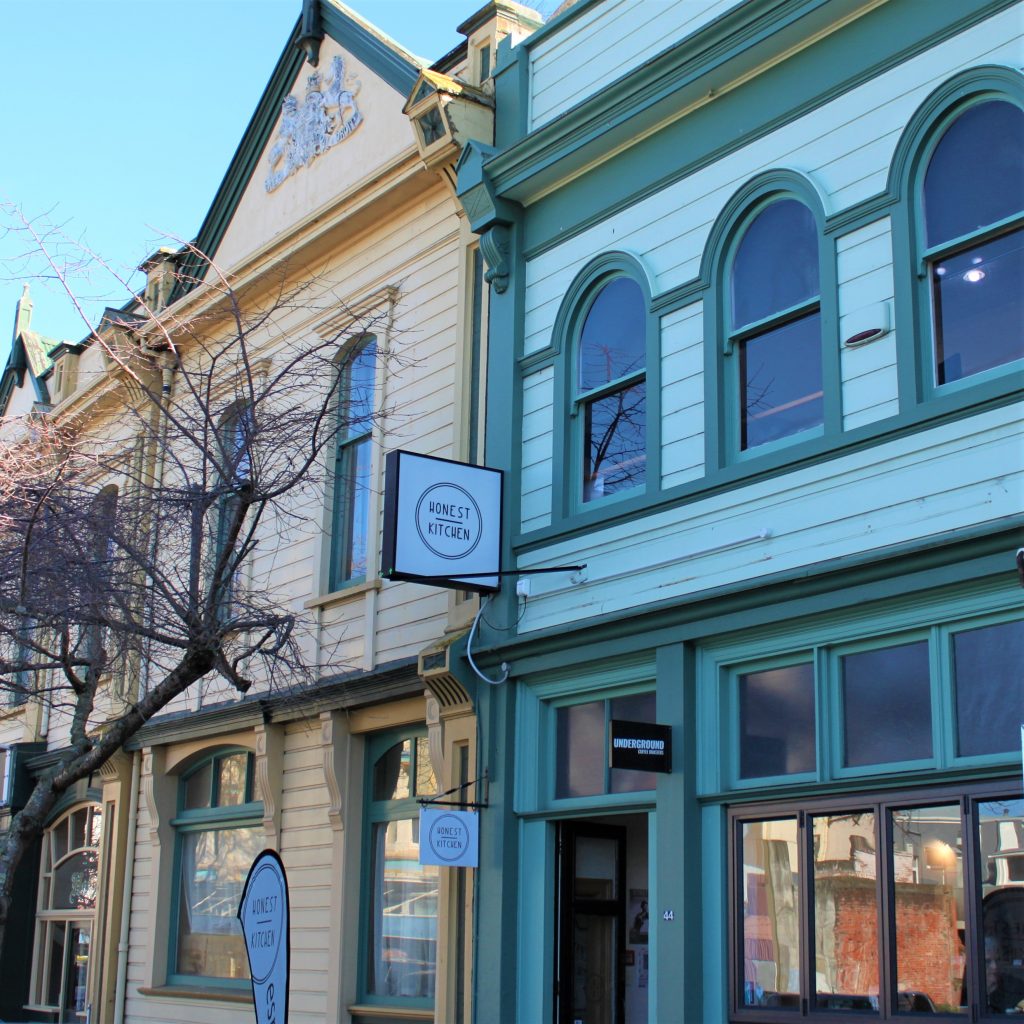 Spice Guru
With rave reviews on Trip Advisor, Spice Guru is a must-visit eatery for Indian Food fans. Spice Guru offers authentic traditional Indian cuisine and has devoted local fans. Spice Guru's chefs use a special cooking system offering a choice of healthy options with something for everyone.
Japanese Kitchen WA
With rave reviews on Trip Advisor, Japanese Kitchen is a clear favourite. This restaurant just off Victoria Ave is beside a quiet courtyard. With friendly staff, lovely ambience and amazing food, you can't go wrong.
Rutland Arms
Set in a fully refurbished historic building and named after the smallest English County and the regiment stationed in Whanganui in 1845, the Rutland has provided hospitality for locals, tourists and business people since it was built in 1859. Today, the Rutland Arms Inn blends the best of an authentic old English style with fresh New Zealand cuisine.
Momiji Japanese Restaurant
Momiji's chef owner has over 20 years of experience in Japan and NZ. Along with traditional Japanese favourites, The chef at Momiji makes his own creative sushi and Japanese meals. Highly rated on Trip Advisor and a firm favourite with locals, Momiji has a courtyard area with beautiful murals to make your meal feel even more special.