Tarapuruhi Bushy Park Homestead and Wildlife Sanctuary is a 100-hectare native forest sanctuary kept predator-free for native birds and is ranked as one of Australasia's Top 25 Restoration Projects.
There are 3.4km of easy all-weather walking tracks throughout the forest and wetlands area and a huge variety of bird life and species of trees. Bellbirds (kōmako), NZ bush pigeon (kereru), saddlebacks (tīeke), stitchbirds (hihi), morepork or owl (ruru), purple swamp hen (pūkeko), kingfishers (kotare)and white-faced heron (matuku moana) are just some you may see.
Don't miss Ratanui, believed to be the biggest northern rata tree, 43-metres high with a girth of more than 11-metres with an age of between 500 and 1000 years. It is reputed to be the largest Rata tree in the world.
The walking tracks take you through virgin lowland forest of tree species including mahoe, mamaku, pukatea, rata and rimu along with colonies of fern and mosses.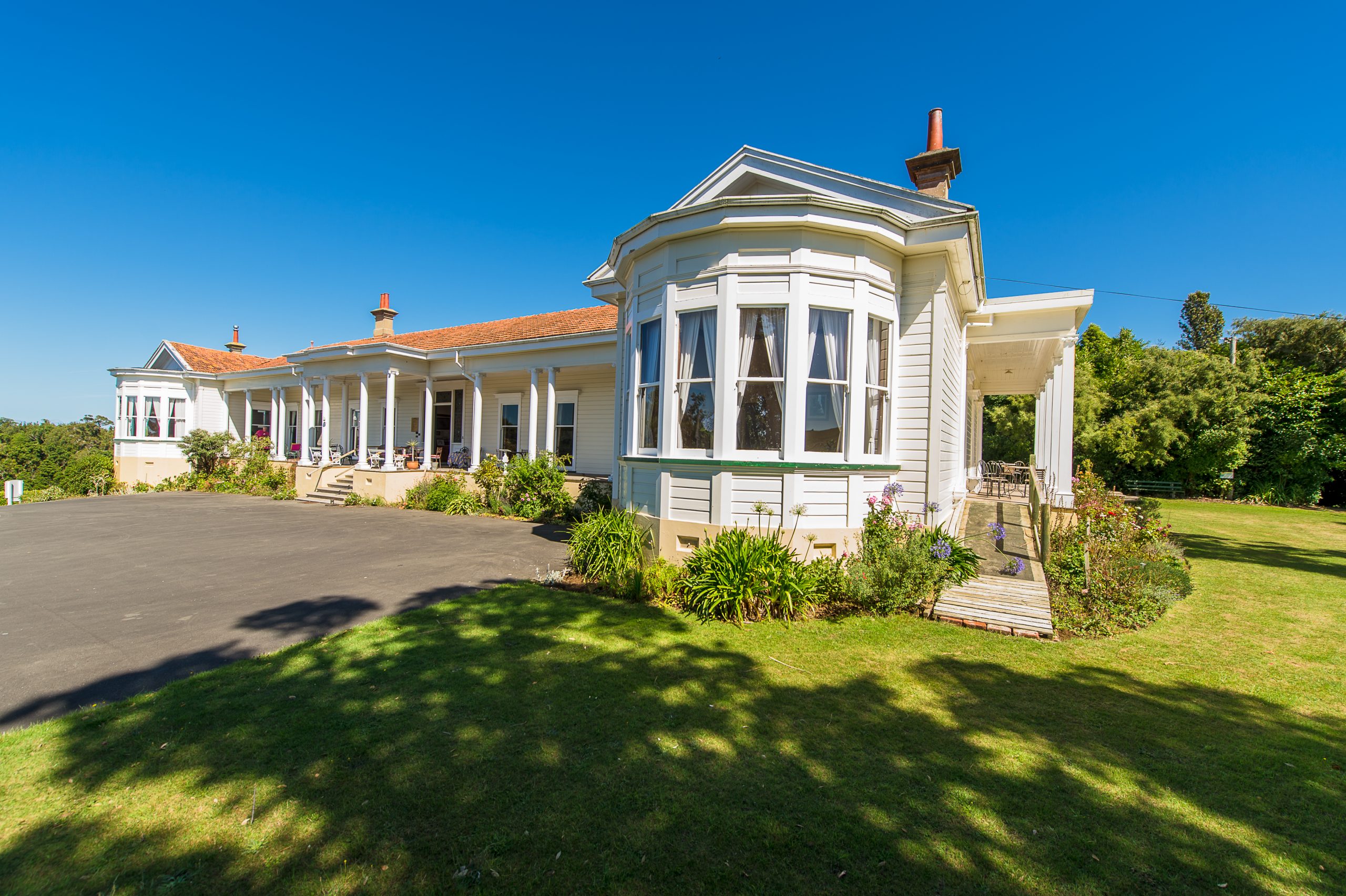 While you're there, visit the 22 room 1906 Edwardian-era homestead registered as a Category One Heritage Building. Designed by Charles Tilleard Natusch, rooms are available as a homestay and a must see is the beautiful stained glass window in the hall entrance.
The interior features fine wood panelling and a magnificent carved mantelpiece in the dining room. Self-contained motorhomes are welcome and families can come and enjoy a picnic in the homestead grounds.
Another feature of Bushy Park Homestead and Wildlfe Sanctuary is the fantastic Wetlands area, with covered viewing seats, beautiful wooden walking bridges and views both rainforest birdlife and wetlands birdlife in one easy location.