The forum is an opportunity for the public to hear about the economic development agency's activities, and to listen to the business leader guests reflect on the strategies they have employed to ensure their businesses' continuity and growth.
The guests will be Paul Retimanu, a business owner and hospitality expert, Sandra Eden, Director of award-winning local company GDM Retail Systems, and Duane Emeny, Air Chathams' Chief Operating Officer. The Forum will draw on the guests' unique understanding of the hospitality, manufacturing and travel sectors.
Paul, Sandra and Duane will each have a chance to speak about their work and will also participate in a detailed question and answer session. During the Q&A session they will have the opportunity to share strategies and processes they have used to maintain their operations during the challenges of the pandemic.
Whanganui & Partners Chief Executive Hannah Middleton will speak on the agency's recent activity and she says the forum will also be an opportunity to share the guests' outlooks on their sectors, and to reflect on positive outcomes they have achieved over this challenging period of restricted activity.
"The three guests all have extensive knowledge in their sectors and will present a range of distinct experiences and insights which can be applied to businesses across sectors," Middleton said.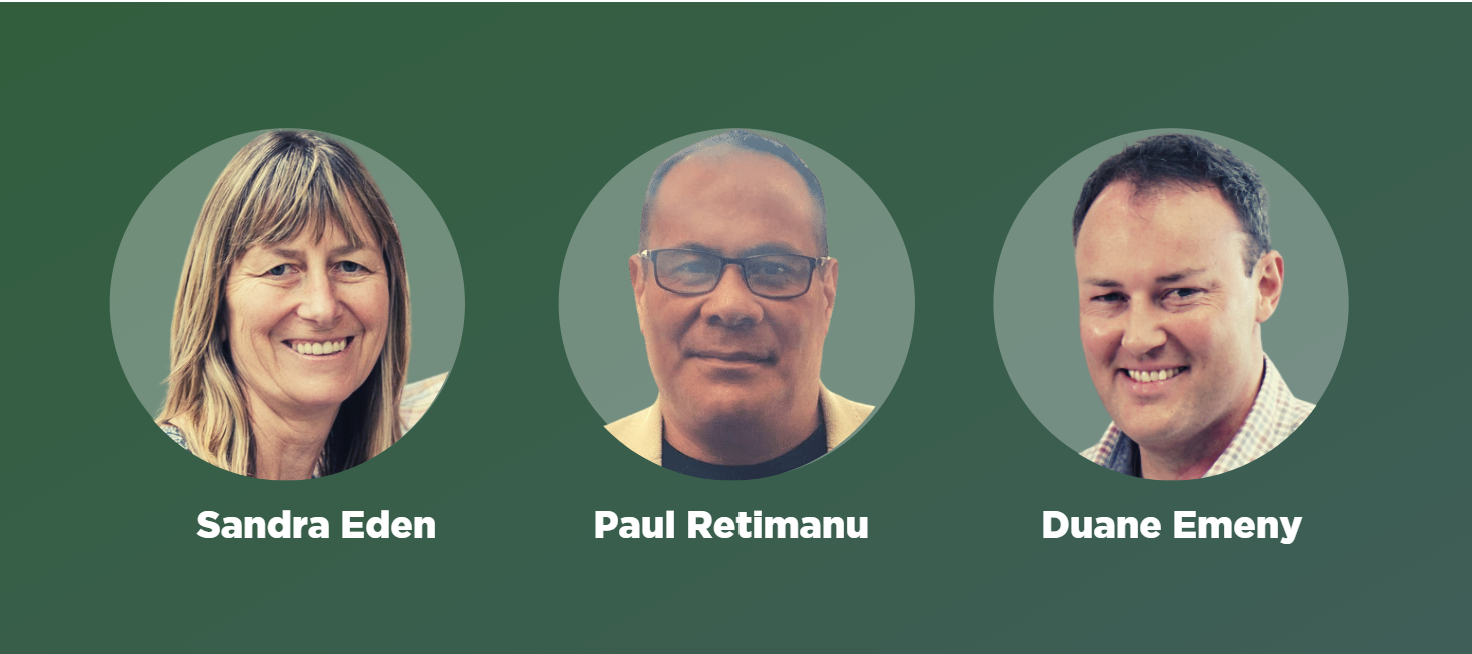 Paul and his wife Keri own and run Manaaki Management, a company which works with and employs up to 70 staff and provides full event and venue management in Wellington venues. Manaaki Management's venues include Wharewaka Function Centre, Karaka Café, and the Wellington Rowing Club, and Pipitea Marae & Function Centre.
Paul's leadership skills, business knowledge and entrepreneurial expertise is significant. He is Vice President of the National Board for Hospitality NZ and the President of Hospitality NZ's Wellington Branch. He is Chair of the Wellington Pacific Business Network, Deputy Chair for Te Awe Māori Business Network, and Deputy Chair of Vulnerable Support Charitable Trust (Take10 Initiative).
Paul is also a board member for the Te Ara Mahi Māori Reference Group, sits on the Wellington Regional Economic Development Plan Steering Committee, the Services Workforce Development Council (WDC), the Tourism Industry Transformation Plan Leadership Group, and is a Pacific Business Trust Board member.
Sandra and her husband Michael have decades of experience at the helm of GDM, a business which designs, engineers and manufactures fixtures and furniture. The Warehouse Group, Hannahs and Mitre 10 are just a few of the companies utilising GDM's design expertise.
Faced with the pressures of the Covid pandemic, GDM has relied on robust processes to ensure the company continues to do its best for staff and customers. Sandra will be speaking about some of GDM's most significant projects, and how the business continues to manage the effects of the pandemic.
Duane Emeny took up the role of Chief Operating Officer in June 2020, after five years as Air Chathams' General Manager. He is an experienced commercial pilot with extensive experience in the airline industry. Duane grew up on Wharekauri (Chatham Islands).
Air Chathams has been hugely impacted by lockdowns and Duane will be sharing the airline's experience and outlook as we see travel restrictions lift and an increase in visitor and business travel to Whanganui. Air Chathams provides an essential service to Whanganui and Duane has a unique understanding of the airline's relationship with the region and its community.
Duane also serves as chairperson of Tourism Chatham Islands and is an elected trustee for Ngāti Mutunga O'Wharekauri Iwi Trust.
The Public Forum will be held at 5.30pm on May 12, at FRANK. Bar + Eatery in Ridgway St. Whanganui & Partners welcomes all members of the public to attend. The event will also be livestreamed on Facebook.
12 May
5.30-7.30pm
FRANK Bar + Eatery
60 Ridgway St, Whanganui