Hosted by Phil Morrison and Professor Hamish Gow, this course is designed to build your strategic capability, your confidence, and to give you the tools to move your business forward. This free course is funded by Whanganui & Partners.
Course length: 5 weeks
Session times: Fridays, 12-1.30pm
Beginning: March 11
We've got together with some of New Zealand's leading strategic facilitators to bring you Strategy for Lunch. Arm yourself with the tools to develop your strategic leadership capability. By completing these workshop sessions, you'll be better able to form a pathway between where you and your business are now and where you want to be. You'll challenge your current thinking and begin to shape a new potential direction for your business.
Week 1,
March 11 
Aim: Orientation, and introduction to core strategy concepts.
What is strategy (and what is it not)? What are the dominant forces influencing our world today, and in the near future?
Week 2, March 18
Aim: Understand your businesses value discipline and map your business model.
What is your 'value discipline'? How do you create customer value? What is your business model for delivering customer value?
Week 3, March 25
Aim: Define your customers' "job to be done" and understand customer drivers of value. 
What is your customers' 'job to be done'? What are your best options for increasing value for your customers? 
Week 4, April 1
Aim: Explore your strategic innovation options and choices.
How might you design or adapt your strategy for a competitive advantage? How might you develop a blue ocean strategy?
Week 5, April 8
Aim: Evaluate strategic choices, including key implementation considerations.
How do you move from strategy prototype to market offering? How to test and validate an MVP? What are the key considerations for scaling-up innovation?
About our hosts…
Phil Morrison, ONZM
Phil is currently based in Invercargill and has been a free-lance consultant since February 2014. At that time, he established Across Performance Limited while concluding his MBA research at Massey University.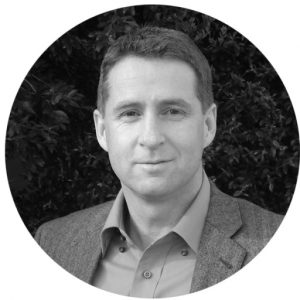 In recent years, Phil's work has included delivery of leadership development training, postgraduate business education in strategy and innovation, and facilitation of strategy and co-innovation workshops in a variety of contexts. Phil currently co-chairs Southland's Regional Forum, framing advice on freshwater management for the Regional Council.
From 2011 Phil worked for three years as a Senior Lecturer and Project Manager for Massey University's Centre for Defence and Security Studies. Previously, Phil enjoyed a 25-year career as a Regular Force officer with the New Zealand Army, progressing through a variety of command, staff, instructional appointments, and deployments.
Professor Hamish Gow
Hamish has extensive research and industry experience in innovation, entrepreneurship, strategy, and rural finance.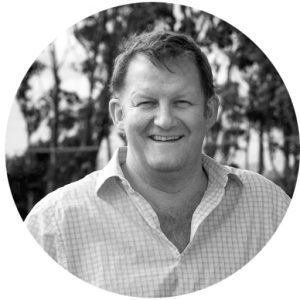 Currently serving as the Sir Graeme Harrison Professorial Chair of Global Value Chains and Trade at Lincoln University, he is uniquely positioned as a global leader and thinker in value chain design, innovation, and entrepreneurship.
He was recently the Agribusiness Design Thinker in Residence at Meat and Livestock Australia and previously led the establishment of the Global Food Safety Partnership at the World Bank and Global Markets Programme at GFSI.
Hamish continues to foster strong connections to industry. He is a member of the MPI Strategic Science Advisory Group for MBovis, Technical Advisory Group for Regenerative Agriculture and Supply Chain Integrity Programme.
Previously, he has held faculty and staff positions at Massey University in New Zealand, the University of Illinois, Michigan State University and Cornell University in the USA, KU Leuven in Belgium and the Slovak University of Agriculture in Slovakia.
Hamish is a 2011 recipient of the Effective Practice Award from the Sloan Consortium.
Over the past twenty years he has led market development projects in over fifty countries and consulted to the European Commission, OECD, IFAD, USDA, USAID, UNIDO, FAO, World Bank, numerous multinationals, and governments.